About Optimized Inspection Services, LLC
Home inspections are a key part of any real estate transaction. At Optimized Inspection Services, LLC we perform hundreds of inspections every year. Our goal is to provide buyers with the best information possible to make this very important purchase decision. Many buyers will skip a home inspection to save a few dollars, only to find out the hard way that thousands of dollars in repairs are needed. We are your best resource in the Seattle area for an experienced and certified home inspection. Schedule an inspection with King County's top-rated home inspectors! Call (206) 349-0733 today!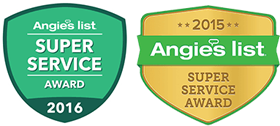 Services
Pre-Offer Consultation - $250
A pre-offer consultation is done when a buyer is considering making a purchase. When you make an offer on a property you would like to know if there are any 'show stopper' issues. A pre-offer consult is a limited scope review of the condition of the property including roof, attic, crawl space, electrical, plumbing, and exterior. After our inspector completes a field review, the inspector will walk you through their findings. No written report is provided, but you are welcome to take notes during this walkthrough.
Full Home Inspection - Starting at $450
A full inspection, commonly referred to as a 'home inspection' is usually done after an offer has been made to purchase a property. This is a complete inspection of the property including:
Lots and Grounds
Exterior Surface and Components
Roof
Garage and Carport
Electrical
Structure
Attic
Crawl Space
Fireplace and Wood Stove
Plumbing
Bathrooms
Bedrooms
Kitchen
We provide you with a complete and highly detailed home inspection report within 24 hours of field work completion. This report is color coded for easy review to highlight needed Maintenance (blue), and Concerns (red). The report of each area includes a full review of the components and any maintenance recommended or concerns found. Inspection of interior includes components such as cabinet doors/drawers, and a functional verification of all appliances and fixtures. You can view a sample report HERE.
What Do Our Clients Think About Us?
---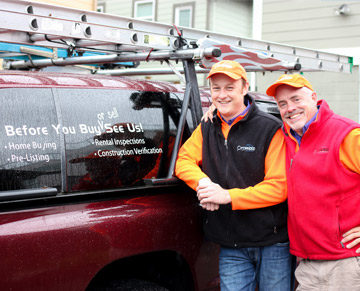 At Optimized Inspection Services, LLC we believe that a satisfied home inspection customer is flat out good for business and the best marketing tool we can have. Often our customers are so satisfied with our work, they will return to get our assessment of multiple homes or investment properties. We like to let our clients speak to the quality of our work; we have 5-star reviews on all the major professional review websites like Yelp, Angie's List, Home Advisor, and Google. Don't just take our word for it, click the button below to read reviews from our amazing customers!
Contact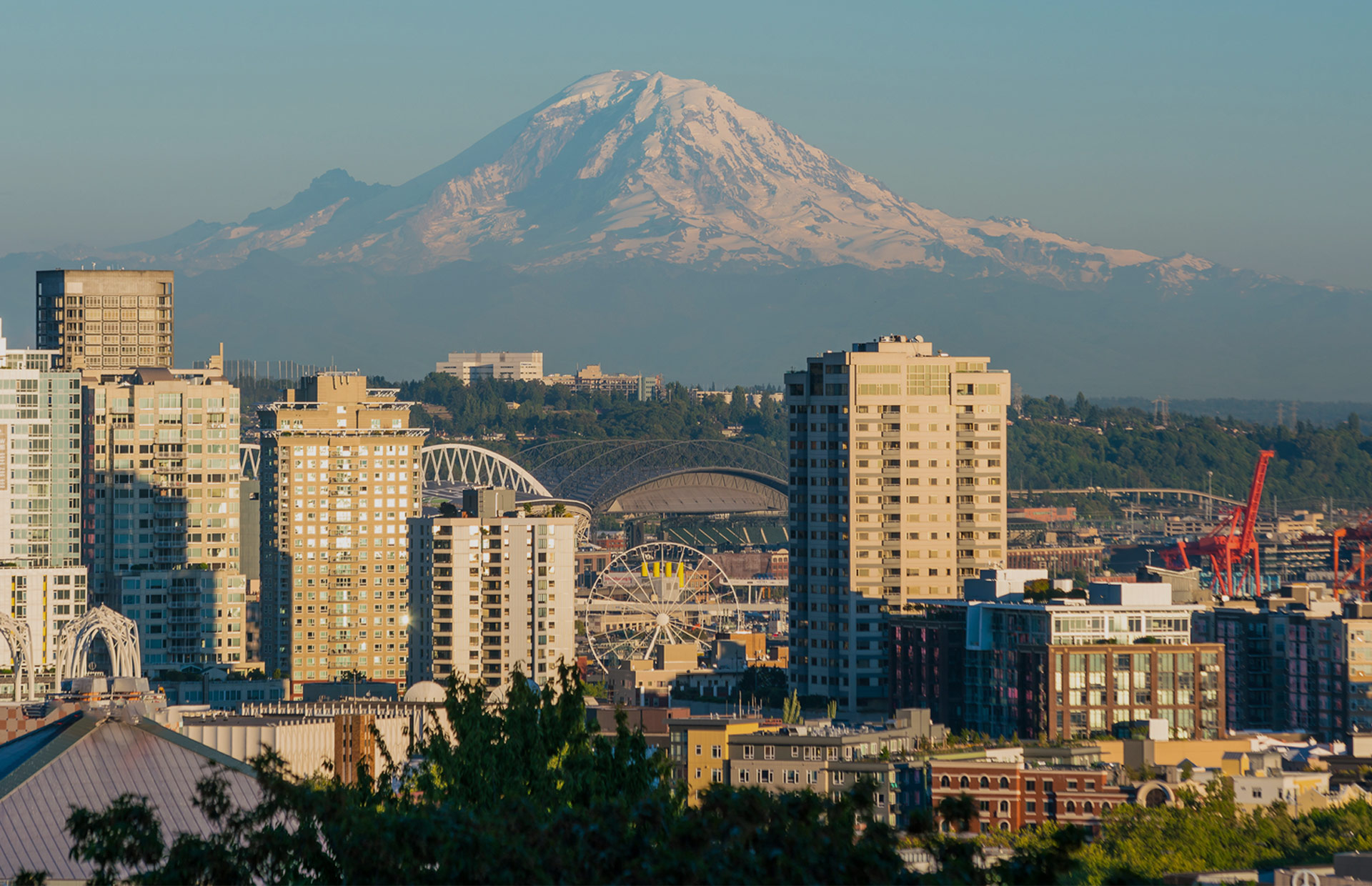 Meet the Optimized Inspection Team
Bryan Mize
I grew up the "Son-of-a-landlord" in Bremerton, WA and moved to Seattle in high school. Working with my family on their portfolio, I have always considered the Real Estate profession to be about more than just buying or selling a home.
Buying a home is most people's single largest financial transaction. It pays to have experience on your side and I have over 20 years as a Real Estate Investor, 13 years as a broker, 7 years as a loan officer and I've been a licensed home inspector since 2010 (WSHI #750). I have been thoroughly trained by professional residential building inspectors to recognize the more common issues long before you ever have to pay for an inspection. I have also personally been involved in the complete rehabilitation of three of my own homes – invaluable experience.
The knowledge and experience an Optimized Inspection brings to the table becomes instrumental in determining the correct offer price and which negotiation strategies we can use to obtain your perfect property. If you are interested in residential investing, from single-family homes to four-unit apartments, let me know. I have extensive experience with asset acquisition, including the tax consequences and 1031 Exchanges. Give me a call and let me know what is important to you. I have been focusing my energies and talents on buyer representation for my entire career and I look forward to assisting you!
BRYAN MIZE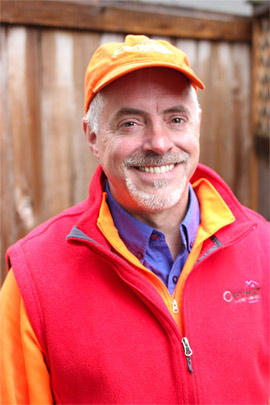 ---
CHRIS SHEA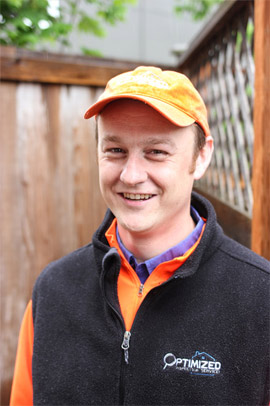 Chris Shea
Chris Shea joined forces with Optimized Inspection Services in the winter of 2015 and received his State License (WSHI #1589) and InterNACHI certification in 2016. Since then, he has performed over one-hundred inspections. Chris also comes from a background of Real Estate Investment and makes it a goal to never stop learning since building technology continues to change. When he is not in a crawlspace for a client you will likely find Chris on a stage somewhere as he rigorously pursues his passion in the performing arts. Quite the Shakespeare nerd, he welcomes you to challenge him with your favorite plays while he informs you of your homes' condition.
Cannot say enough. Very knowledgeable and professional. The report we received was detailed and easy to understand. Cannot recommend them enough.

Bryan grew up in the real estate and building industry and has decades of experience. I highly recommend him for both real estate and home inspection services.  He is a very rare combination of knowledgeable realtor, builder, inspector and entrepreneur.  He also grew up in the area so he knows it extremely well. Definitely give him a call for all your real estate and home inspection needs.

Bryan and Chris are absolutely fantastic!  I highly recommend their services.  Readily available, professional, and my clients enjoy working with them.

What can I say but Wow!  Bryan responded fast and was able to fit my inspection in within just a few days. I arrived at the inspection 5 minutes early and found Bryan already there. He wore a smile through the whole inspection and pointed out things for us to consider as he found them. I really value the insights he was able to provide on this property and would recommend him to anyone I know.

I needed a last minute house pre-inspection.  Brian quickly responded to my message and was able to do so on short notice.  He shared his candid thoughts and highlighted important details all while being very engaging and personable throughout the entire inspection. It was evident he knew what he was doing and there was a purpose in every step he took.  He provided great details but his knowledge of homes allowed him to be efficient and not allow for any wasted moments.  I will definitely use his services again.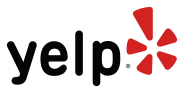 Good experience with Chris Shea. Using the pictures and report from Chris, I will have a much easier time making sure I check to see that a number of things get properly patched/sealed/fixed as this process continues, and I have more piece of mind regarding other aspects of the house.

Our recent experience with buying an older home in the Seattle area was made significantly less stressful by working with Bryan and Optimized Inspections Services. The guys were prompt, efficient and forthcoming with everything. We happened to be there during the inspection and at the end were briefed about things that were/were not a concern, and honestly in all of the homes we've bought and sold over the years, this was the most positive inspection experience we've had. Thank you for the professionalism and candid conversation and for making the inspection process in a new city as painless and positive as possible.

I never have to wait to hear from Bryan. He always communicates and literally "makes it happen" no matter what! Thank you for your consistent & reliable service!

Bryan did a fantastic job for my new house. He spent time doing normal inspection tasks such as taking photos, pinpointing out the issues, climbing on the root, going down the crawel space, and he is willing to share some findings and tips with me. I felt that I was well educated and know the list of issues at the very end. He also gave me tips on how to fix some issues myself. His report comes timely and it is ready within 24 hours. His report detailed issues with photos, different color coding as well as a summary list of all issues at the ending part of the report. Very impressive. Definitely highly recommended. Will use him again if we do another home inspection.

Bryan D. Mize was awesome. He was very professional and personable. He came out for the inspection the very next day so that I could meet one of the seller's stipulations. They were trying to get me to waive inspection because they needed to move out ASAP, but my agent negotiated for a two day inspection and Bryan came through in spades! I got the piece of mind that I was buying a good home and the seller got things to move more quickly. Everybody won!
To begin with, I was so impressed that Bryan not only responded quickly to my phone calls and emails, but he was also able to schedule our inspection for the very next morning. The process of buying our home has been so full of waiting (which I hate, though did know to expect) that this was a real relief. And the inspection itself was educational and efficient from what I could tell! I was able to ask Bryan just about anything, and, best of all, he seemed to always have a straightforward answer. He was knowledgeable and supremely professional and I can't recommend his services highly enough.

Bryan was great and very responsive through the whole process of purchasing the home on the real estate side of things and because it was a new construction home not only did he provide the home inspection prior to taking final delivery of the home but we visited the house several times during the construction phase and he was instrumental in pointing out items that would come in handy for later on such as exactly where wiring and plumbing were routed through walls and some feedback on a couple of the builders "upgrades". I have recommended Bryan to other friends and family and will use again in the future.

Purchased the pre-inspection at a very reasonable price. Received the report with pictures promptly and the report was very thorough, easy to read, with lots of pictures. Very happy with the purchase.

Chris was our inspector on five different home pre-inspections during our hunt for our first house. And he was fantastic! He was always prompt, thorough, efficient, and had the best attitude - even when performing inspections in poor weather and unpleasant spaces. He also was very informative and patient with us, as first-time home buyers, when walking us through his findings. The inspection reports and photos were extensive but easy to understand.

Friendly and matter of fact- they always make matters easy to understand. Always on time. Always

goes the extra mile to get things done and will show up in less than 24 hours when I need them. In today's market you have to have great people like these guys to get the job done.